As a company when you are selling something or trying to attract a certain group it could tick them off if you do not sound convincing or if your marketing tactics even come off as annoying and fake. Consumers would rather go to someone that they trust and know. Moreover, they are even more impressed if their seller knows who they are. So in this article, we're going to look at how we can increase conversion rate on our affiliate marketing website.
This is why your company should use smart personalization engines because you will be able to know what your buyers are searching for and provide it to them as they are on your website. When a buyer logs into a website and sees recommended items or items that are related to their previous purchases they will most likely click on those lists. This will help your company gain more attention and increase your sales too. 
By personalizing your marketing you are most likely to increase your sales. However before you start doing this, you will need to know who your customers are and have their data collected. 
Here are a few tips on how you can do this:
Track Page Reviews
Surveys are the key in discovering what people are going through. By conducting a survey you will be able to read the customer's own voice and their actual concerns and issues. It will help you uncover their habits and you would also be able to know what they prefer. And this will help you in your goal to increase conversion rate of your website. However, in order to actually gain this information you need your consumers to actually know who you are. To complete a survey, it would actually require that person to use up their own time.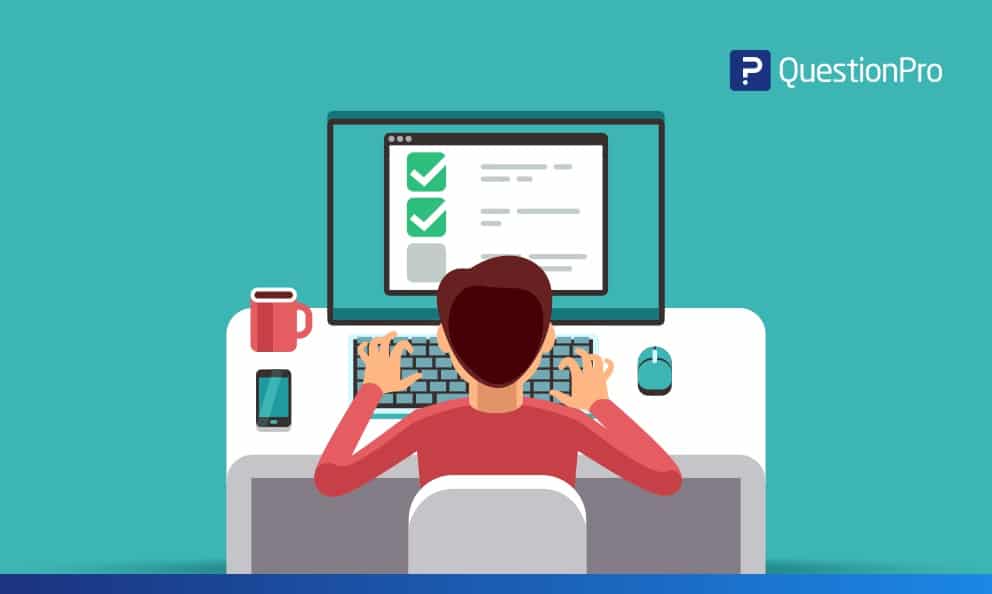 One way to actually overcome this problem is instead of surveys why not try tailor messaging. This basically means that your consumer will see the main headline on your website that is promoting a certain product or service and the same thing would be restated on the on-page message. 
Overlays
As annoying as they can be, they are still effective. The best way to use overlays, is to treat them as if they were ads. Know what people want by the things they are looking at. For example a blog could have many different posts so instead you can use the categories. For example, if the category is on wedding dresses, then the overlay could be bridal boutique or bridal dress offer. The trick in personalization is to make them as relevant as possible to the people visiting those sites.
Survey Responses
They only become useful when there is a large audience and database. However, there could be lower rates in replies and you could be risking yourself by making a bad resolution using information that isn't sufficient. The best way to count your sample size is to go through it with a calculation. By doing this, you will know whether your sample size is big enough. This will also help you in your goal of increase conversions to your website.
Just know that once you overcome these obstacles, customer surveys can be the key. It does not only help in terms of general business or marketing campaigns but also allows personalizing results to improve. 
By connecting your survey tool with CRM or marketing automation platform, the replies from your new customers will automatically be loaded into your CRM and it will also update the contact's record. You could use platforms such as Typeform, Hubspot or Zapier. 
Let's take a look at Zapier as an example. It operates by setting trigger and action. The trigger is a new form filled and the action would be updating that contact's record. It's a basic step to filter out results by looking if they are a lead and not a customer. 
The replies to the surveys would be added back to each customer's database record by splitting themselves into different categories. At first it may be hard when you do not know enough but it gets simpler when they tell you the answers. You will eventually be able to build automated sequences based on the information provided.
Link Clicks
Incase you are already starting to worry if you won't be able to get enough responses for your survey, then you could try this option instead. For this, you would still be needing a marketing organization tool to assist you. There are various choices that could be great for you such as Hubspot, Drip, ActiveCampaign and ConvertKit. 
Send your consumers emails with various links that are made up of websites and SEO and track which ones they click on. This will help you know what they are most likely to be interested in. 
Ad Campaign Interaction
It is unlikely someone would purchase something from their first visit to your site. However this does not mean they should leave you with nothing. With the help of remarketing and retargeting campaigns, you should be able to automate ad campaigns to customers who have visited your page before. This can be read through browser cookies. 
Instead of just stopping there, it's best if you take notice of how people actually respond to those ads. 
For example you visit a page without signing up and later an ad pops up on your social media related to that website. You would also want to see if anyone clicks on that ad and signs up for your website. By doing this they can observe which value propositions worked the best. Then they can use a tool like AdEspresso's data sync to create a conversation that works two ways with retargeting campaigns and customer database.
Your contact records would be tagged, filtered and updated with appropriate data once the connection has been created.
Tag and Filter Results
Website personalization skills needs a data source to give it ways to personalize page content. As for now we have to start using the data points that has been collected. All interactions and should be recorded using the marketing automation tool and the records should be updated accordingly. This can be done through a mix of events, actions, tags or conditions.
Conditions are something that specifies things that need to be done if a certain thing happens. First you need to allocate the criteria that has to be met and then you have to think of what to do with that information.
Smart Lists
Smart list work almost the same with conditions. It's how you segregate if someone can join the site or not. They are called smart list because they update in the background constantly. These lists will let you know based on their interactions if they should be added or taken of the lists. These lists will be a useful tool to kick start your website. For example, first timers can be added to the list to be approached with retargeting ads, if the download something add them to a different list and if they sign up for a trial, remove them from the previous list and add them to a new one. 
Location Data
By using the data collected it will identify key accounts. By using their demographics and previous behaviours, it will help generate different types of audiences. Optimizely does exactly that and more. If personal data cannot be found it shows products based on location and weather. They go through a lot of effort for website personalization.
Dynamite Content Blocks
Hubspot offers content optimization system rather than content management system, it is different as site personalization is included in the process. Moreover, there is a complete CRM and marketing automation suite which makes creating smart content easy. The content reflects data that was previously collected. Firstly, it includes country or device type. It is useful when there is limited data but real power can be shown with contact list membership or lifecycle stage. 
Referring back to the smart list, different audiences get various experiences based on the contact list. It lets you automate your website's personalization strategy. 
Hubspot's tools lets you customize just calls to action as it doesn't overload your sites and replaces content blocks. It can also decide when to and who to direct it's content to.
Referral Source 
If you are still stuck or might not have the high priced tools, use referral source to categorize marketing funnel. 
RightMessage is a tool that can assist in personalized page based on referral source. Basically it can create a single landing page design that shows different content based on if they are visiting from a partner website, email message or if it's their first time visiting the page.
Survey Responses help to pinpoint what customers need hence more landing pages create more conversions. It also shows relevant offers. It creates a flow by going from one step to the other. 
PPC traffic converts week since people type exactly what they want. 
In conclusion, personalization is the top marketing trend and it is agreed to be important. Although personalization can get expensive, depending on how huge your plans are. It is also still possible as there are affordable options. The problem is that most companies do not have enough data points on each customer.Demographics are there but there is no key data. Surveys can also be helpful but you will be needing enough people. The best solution is behavior data as it tells you exactly what people want. Their clicks and actions are there for you to see.