Any one who owns a business or is marketing their business will certainly appreciate when they get more customers drawn towards their website as it will increase their chances in getting noticed and simultaneously their business will expand. Marketing activity on your website should be planned and that is how to get traffic on your website.To gain traffic on your website it requires time, money, loads of planning, management and as well as measurement. 
Usually social media sites such as Instagram and Facebook would work for larger businesses that are already recognized but for smaller businesses, it may take a little more work. Before you actually think of how to get traffic on your website, you might want to sit down and work on an analysis to figure out how much traffic you will actually need.
Below is a guide that will help you generate more traffic towards your website:
Start with a sales plan
As said earlier, you will need a plan before you even start generating traffic. This plan is to help you know how much people you are actually looking at targeting. Think of the level of sales you are looking at achieving and divide it with the average order value. By doing so, you will be able to target the amount of visitors you should be getting, in order to achieve that amount of sales.
Direct Traffic
So before your target audience knows about your website, you might want to let them know you exist in the first place. There are a number of ways in which you could advertise your business that will help you reach out to more people.
For example, using printed advertisements, radio announcements and even through word of mouth, you could help you business gain it's recognition. This will later prompt your audiences into typing your business name or URL and begin searching for you online.
Headlines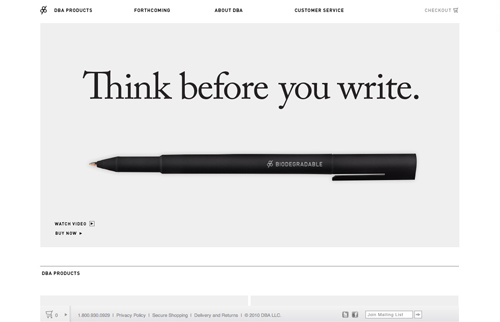 When you write articles or even postings on your website, your headline has to be attractive. A dull headline may not attract as many clicks as you would one. Bare in mind that a headline is the first thing anyone would notice before even reading your article. So, if you want people to read your content remember that you will have to draw their attention with a really good headline. There are guides online, that would teach you on how to write good headlines for your website's articles. 
Pay attention to on-page SEO
SEO plays a vital part in your website's content. It can help optimize your content for search engines. It will let your content be seen as valuable. Ensure that you utilize all the functions such as alt image, internal links and meta descriptions as it can help you to gain more audience on your website. Another important thing you should use are long tailed keywords. These keywords are very specific and usually customers that type in these keywords know exactly what they are searching for. Moreover, these keywords are held accountable for most of the searches that would direct people to your website.
Guest Blogging
Next, try securing a guest post on a respected site as it would help in increasing traffic towards your website. Besides posting on other websites, you could also encourage and invite others around you to come and post their blogs on your site as well.
An important thing to remember is that. These posts should be high quality, original and not spam links.
Interview Industry Leaders
Moving on, as we know people who are known in the industry would be seen as trustworthy sources. Therefore, you should try and reach out to the leaders or influencers in the industry and try to interview them. As a marketer, you should always do as much as you can to ensure your website is well known.
Names of industry leaders could just be how to get traffic on your website. They would bring in more people to view your website once you post their interviews on your websites. Moreover, you could be creative with the interviews as well they could be in video forms or articles all depending on how you and the leader wants it to be. 
Email Marketing
This should be done at an early stage. To ensure that your email marketing is effective include messages, promotions and relatable content. Also, be sure that you have a standard email template that represents your business.
Affiliate Marketing
Next, this step involves third party websites that will apprehend traffic and direct them toward your website, for a small fee. This works as visitors are tagged and referred towards your site. Examples of affiliate marketing sites include, Affiliate Window, Linkshare and Webgain. These sites will also provide you with reports on the affiliate marketing.
Loading Issues
This issue is something that could cause your target audience from leaving your site. It's basically how fast your site and the links on your site takes to load. Ensure that the technical parts of your website are running smoothly. How to get traffic to your website is influenced by your image file size, page structure and the functionality of third party plugins. 
Get active on Social Media
The reason this is last on the list is because as mentioned earlier it maybe hard for new business. However, once there is enough recognition be ready with your social media accounts. Be active in discussions and threads from other social media sites, this will help your account get notices. Ensure that you utilize the business tools on social media and you communicate with your target audience. Answer all their enquiries and engage with them. Planning your content on social media will really help your website in gaining traffic as well.
How to get traffic on your website all depends on how much  work and effort you are willing to put in. If you want your business to be popular and known, it is important in this digital age that you work on generating traffic towards your website. Remember that you can't just create a website and expect people to know about it on their own.