As a lot of people are using ecommerce website for their businesses, the competition for it will be high as well. If you are a small business you will definitely face the threat of competing against ecommerce websites that have already been well established. 
Having a strong online presence is vital in the current era. This is because people tend to search for almost anything online before making their decisions.
This article will guide you through on how to ensure your ecommerce website will run smoothly and help you increase conversion rates as well. By following these tips you will be able to get more traffic towards your website which will eventually increase revenues as well.
Avoid Clutter
The best tip on how to keep visitors on your site is to avoid having a messy design. Keep your page simple and clean. The focus points of your website should be clear and should be noticed easily by your website's visitors.
Have visible call to action buttons. Obviously you want people who visit your ecommerce website to make a purchase. Ensure that this process can be completed by them easily. Avoid having too many distractions in their way.
Moreover, the menu options on your website should also be simple. Instead of having too many categories try grouping items into one category if possible.
For example if your website sells clothing. Instead of having pants, jeans, shorts and etc on the menu option, group them all as bottoms. This will prevent your menu from looking too long and it will also help visitors find what they are looking for easily. 
Insert Search Bar
Small businesses, might not have as many products. However, once your business starts to grow, I am sure there will be more options available for your target audience. As an ecommerce website having a search bar is a great tool.
Visitors can easily search for what they are looking for instead of scrolling through your website for hours. This will eventually lead to them making more purchases as it is convenient for them. 
As an example, take a look at websites such as Zalora or Lazada. They have many different products which are sold on their website but with the search bar option, visitors are able to easily find what they need.
Premium Web Hosting Service
Have you ever been on a website that takes too long to load? Does that make you leave the website feeling frustrated? Well this is why when it comes to your ecommerce website, you will have to ensure your visitors do not face this situation. 
Customers can get easily triggered when a website doesn't run fast. This is why purchasing a premium web hosting plan is worth it. Yes, it'll cost you some cash but you will eventually get to earn it back once you start getting more visitors on your website. Once you purchase a premium hosting service, find ways to attract more audience to your website.
Remove Steps During Checkout
As mentioned earlier, simplicity is essential. Once your visitor has decided to purchase an item, they should be able to do it without much complications. It is your job to make the checkout process easy. 
People like things to be done fast. The more steps you include in a checkout process, the more annoyed your customers become. Once they are annoyed, they might choose to abandon the whole process. The most crucial information needed during a checkout process is billing and shipping information. Any other questions that are irrelevant should be avoided. 
Also, removing steps during checkout is important but you should include more payment options. Yes, it is easy to assume everybody has a Visa or Mastercard. However, this may not be their preferred choice of payment when it comes to online shopping. So, include other payment options such as Paypal, ApplePay or even SamsungPay.
Encourage Don't Force
As someone who is running an ecommerce website, try encouraging your customers to create profiles instead of forcing them too hard. For example, instead of saying they can only checkout if they have a profile.
Why not have two options. One option called express checkout and the other for guests. In the express checkout option, customers won't need to key in their information repeatedly as everything would already be saved.
Moreover, include special discounts or promotions for those who create profiles. This would encourage people to create profiles without you sounding too pushy.
Blog Posts Should Be Written Daily
Having articles posted on your ecommerce website is a great way to attract more visitors. People may not think of purchasing something at first but small efforts like this might encourage them. It is important to have a great headline when it comes to your blog posts. Headlines capture your audience's attention before the content does.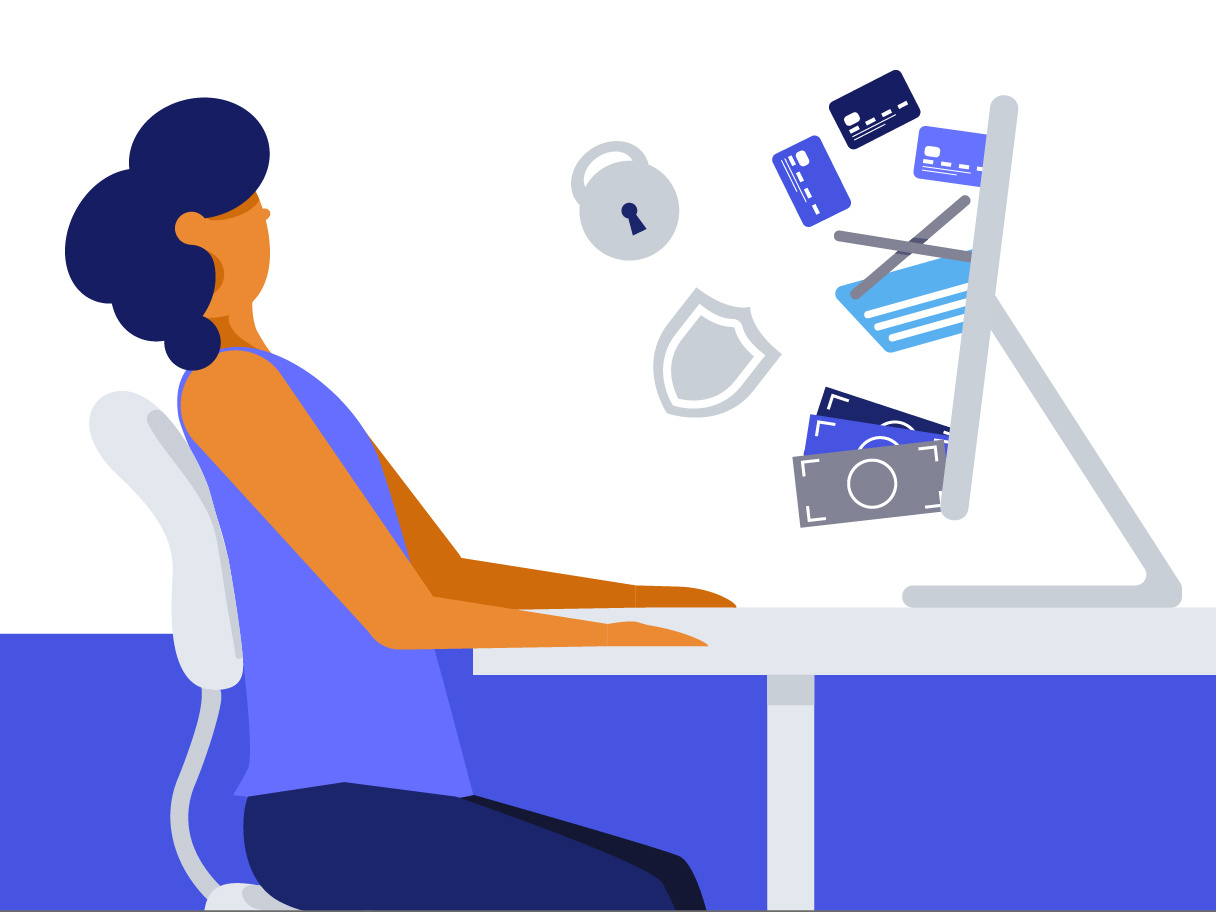 Besides, people might not want to purchase things on your website everyday or week. Even your most loyal customers, may only purchase once a month. This is why blog posts are a good idea. They keep the traffic coming to your website no matter what.
Email Your Customers
Sending emails to your customers is a good way to keep them. If you notice that they have abandoned their cart without checking out, send an email notification. Sometimes they may have just forgot or might have thought of coming back to it later.
Your subscribers are the best to keep in touch with. Since you already have their email address, you can now send them notifications on promotions and/or latest products. This is a good way for an ecommerce website to earn more revenues. 
Product Descriptions
When you are describing your product be sure to be as detailed as possible. Shopping online may be hard for certain people. Descriptions will help them visualize your product and it will help in making their decision making process smoother. 
One important thing to remember is that the descriptions should be detailed but not too long. Use one word descriptions. Include the most important points.
Highlight key benefits and avoid writing down the products manufacturing history. When it comes to an ecommerce website everything has to be short, simple and precise. This will help you drive sales. 
Customer Reviews and Testimonials
To make your website more credible include feedback from previous customers. Encourage customers who have purchased your product to send in their reviews and/or opinions.
Make this visible on your website. This could encourage other people to buy from you. You can get their reviews by asking them about their shopping experience once the product has reached them. 
Besides, it would be better if you can collaborate with influencers. When people see a familiar face, it would automatically encourage them towards purchasing your product. 
Also, bare in mind that not everyone will have nice things to say. Don't let this bring you down. If there are one or two bad reviews, it is fine. This will show other customers that the reviews are not made up and are written by real people.
Summary
An ecommerce website that is successful is not made easily. However, as listed above there are many ways that could help you get more sales. Do not let the steps pressure you, try moving at your own pace. Building a successful ecommerce website requires a lot of patience and it is not something that happens overnight.
No matter, if you are updating an existing website or creating a new website ensure that you always have a plan in mind. Identify which steps are most crucial for you and start with those first.